GPT-4 Based AI Sentence Simplifier + Content Optimizer

Not only improves, rewrites AI content but also optimizes your text into more user and search engine friendly way.
Welcome to AIGRAM, the state-of-the-art AI tool that transforms the way you write! Our advanced platform is developed with the latest GPT-4 technology, making it a unique solution for individuals seeking to enhance their writing skills. With AIGRAM, you can bid farewell to grammatical errors and welcome professional, user-friendly, and SEO-friendly content. This innovative platform is created by Loveneet Singh, a renowned expert in the field of AI-assisted writing.
Our cutting-edge AI tool is designed to provide you with high-quality content that is tailored to your specific requirements. Whether you need to write an article, a blog post, or a product description, AIGRAM has got you covered. Our platform uses advanced algorithms to analyze your input and generate unique, plagiarism-free content that is optimized for search engines.
With AIGRAM, you can save time and effort while producing exceptional content that engages your audience. Our platform is user-friendly and intuitive, allowing you to focus on your writing without any distractions. So why wait? Try AIGRAM today and experience the future of writing!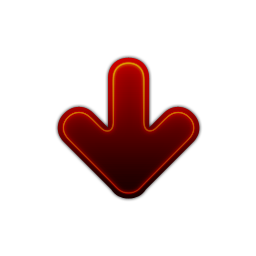 Q1. Is AIGRAM free to use?

A1. Yes, AIGRAM is free to use online.

Q2. Does AIGRAM correct grammar issues in content as well as rewrites it?

A2. Yes, AIGRAM can identify and correct grammar issues in your content and also rewrites it in a simple, Google-friendly way.

Q3. Does AIGRAM evaluate writing for advanced grammar errors?

A3. Yes, AIGRAM goes beyond basic grammar and spelling checks to evaluate your writing for advanced grammar errors and suggests language enhancements.

Q4. Can AIGRAM help with sentence structure?

A4. Yes, AIGRAM's sentence corrector helps you structure your sentences better based on your subject matter, making your writing easier to read.

Q5. Does AIGRAM fix errors in word choice?

A5. Yes, our grammar checker fixes errors in word choice that make your writing unclear.

Q6. Does AIGRAM understand the context of my writing?

A6. Yes, our advanced spell checker understands the context of your writing and helps you pick the right word for your topic.

Q7. Is AIGRAM Google-friendly?

A7. Yes, AIGRAM helps you improve your writing quality in a simple, Google-friendly way.

Q8. Can AIGRAM help me write with confidence?

A8. Yes, with AIGRAM's advanced grammar checks and error correction, you can write with confidence.

Q9. Can AIGRAM help me impress my audience?

A9. Yes, with improved sentence structure and clear, concise writing, your audience will be impressed by your writing skills.

Q10. Can AIGRAM save me time?

A10. Yes, AIGRAM can save you time by eliminating the need for manual proofreading.