As a top-tier custom mobile app development firm in the USA, Canada, UK, and Australia, we have established ourselves as a leading provider of high-quality software solutions with a track record of 10 years of excellence. Our expertise in creating world-class, bug-free software and mobile applications has propelled us to become one of the fastest-growing tech companies in the US.
We are deeply committed to offering exceptional mobile app and software development services that consistently deliver high-quality solutions, coupled with a visually appealing UI/UX design, to our clients. Reach us now to get started!
Book An Appointment

Hire Mobile App Developers
Work with a dedicated team of expert mobile app developers in the US to manage and elevate your digital products.
Our top app developers have extensive experience and expertise in developing consumer-oriented apps using various platforms such as iOS, Android, AR/VR, React Native, Xamarin, and cross-platform app development.
Yes, I Want A Demo
Hard Work Has Its Awards
We have won hundreds of awards and have helped brand firms online
Custom Mobile App Development Services
As a leading software development company, we're here to serve the software and app community across the globe.





Android App Development Solutions with Extensive Features
At Redblink, we prioritize our clients and deliver customer-centric Android apps that enable business growth. As a reputable Android app development company, we excel at analyzing and delivering intelligent Android app solutions that turn app visions into realities. Our team of certified Android app developers in the USA provides a range of specialized services, including Android application consulting, AOSP customizations, Android mobile application design, Android app testing, and Android app Launch.
Drawing on our years of extensive experience, we have successfully built custom Android applications across various domains and industries. We help brands, startups, and enterprises make lasting impressions on global users. Our custom Android applications are designed with flexible UI/UX that adapts to different screen resolutions, devices, and sizes.
Our top Android app development team has extensive knowledge in Kotlin, Java, Gradle, Dagger2, and Jetpack to stay up-to-date with statistical insights. They keep themselves up-to-date with the latest platform databases, frameworks, and new features to give you a competitive edge in the marketplace.
Get My FREE Proposal
iOS App Development Solutions with a Strategic Approach
As a leading custom iOS app development company, we specialize in delivering high-quality iOS apps that can make a significant difference. Our experienced iOS developers have successfully built iPhone and iPad apps for various industries, including healthcare, real estate, technology, education, and more. With expertise in various iPhone technologies, we create superior functionality apps that offer a seamless user experience.
Custom iPhone app development is an intelligent strategy to expand your customer base and reach new markets. At our company, we follow a forward-thinking approach in our process, enabling our iOS developers to design and develop apps that can be successfully launched in the app store.
Our skilled iPhone mobile app developers have extensive experience working with the latest technologies, including Swift, SwiftUI, XCode, Cocoa, Cocoapods, RxSwift, SwiftLint, and Objective-C, allowing us to deliver high-performance enterprise applications to our clients. We prioritize flawless user interfaces in every iPhone mobile app we develop, helping our clients increase brand value and revenue.
Yes, I Want An App For My Business
Hybrid App Development Services
As a leading hybrid app development company, we have a wealth of knowledge and expertise in hybrid app frameworks that enable us to meet the diverse needs of our clients seamlessly. Our innovative, intuitive, and feature-rich hybrid apps drive maximum returns on investment. We are a team of the best hybrid app developers in the USA who leverage all popular mobile app platforms to build top-notch solutions aligned with the latest market trends.
Our hybrid mobile application development experts have hands-on experience with all the latest technologies, including HTML5, JavaScript, and CSS3. We ensure that our clients can broaden their reach in the shortest time possible through our apps. Whether you want to migrate to hybrid frameworks or are looking for a hybrid mobile app development company, our mobile app developers offer exceptional multi-platform experiences across devices.
Get My FREE Proposal
Cross-Platform App Development Services
Although native apps have several advantages, cross-platform apps can make a significant difference. At RedBlink, we provide cross-platform solutions that allow clients to access their products on multiple platforms, including iOS, Android, and Windows mobile. With over a decade of experience, our dedicated team of app developers excels at writing compact and clean codes on web technologies.
As one of the top mobile app development companies in the United States, we create beautiful hybrid apps with superior performance. Using our extensive experience in developing cross-platform apps for a wide range of mobile devices and platforms, RedBlink offers cross-platform application development services in the USA. Our approach involves writing code once and running it on various platforms like React Native, Flutter, NativeScript, Javascript, and TypeScript, allowing us to build mobile apps efficiently and effectively.
Let's Discuss About Your Project
Native App Development Solution
RedBlink, as a Native Application Development Agency, specializes in crafting exceptional mobile experiences that drive business growth and expand reach to a diverse audience. We offer Native Mobile App Development for Android and iOS, utilizing advanced features. Trust us to bring your app ideas to life and deliver unparalleled results that meet your business goals.
Our company offers post-deployment solutions to assist you in maintaining your application and ensuring that it remains up-to-date. We offer compatibility checks for hardware and software, develop new features utilizing the latest device functionalities, and provide fixes and upgrades for outdated features.
Schedule An Appointment
Progressive Web App Development Solutions
Proofread: RedBlink provides a premium solution for Progressive Web Application (PWA) development to businesses that aspire to remain at the forefront of today's mobile-driven universe. PWAs are web-based applications that can be accessed from any device with a web browser, making them a superior alternative for businesses that aim to expand their reach and interaction. RedBlink's PWA development solution offers swift, reliable, and captivating applications that provide an outstanding user experience.
Our adept team of developers, coupled with cutting-edge technologies, (including React, Angular, Redux, Polymer, Workbox, and Lighthouse to create PWAs that exceed clients' expectations) guarantees an unparalleled result. These technologies empower RedBlink's developers to fabricate PWAs that are prompt, dependable, and fascinating. With such expertise of RedBlink in PWA development, businesses can rest assured that they will receive a high-quality, scalable solution that is precisely tailored to their needs. So, get a phenomenal user experience with RedBlink. Reach us today to experience our expertise!
Get Started Now!
Mobile App Development Company Transforming the Industries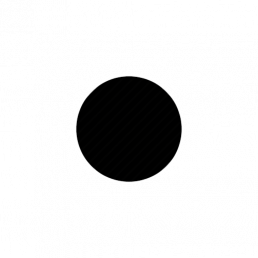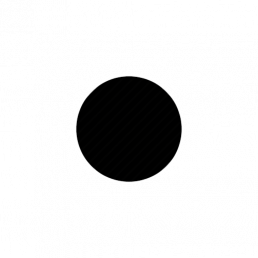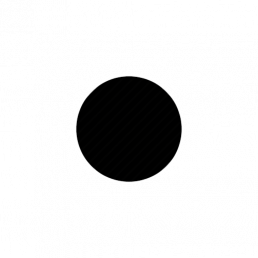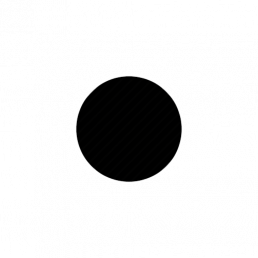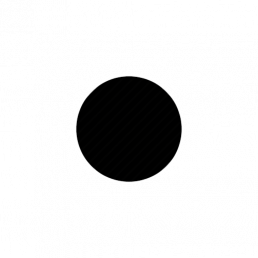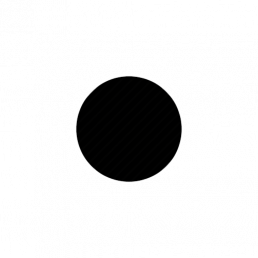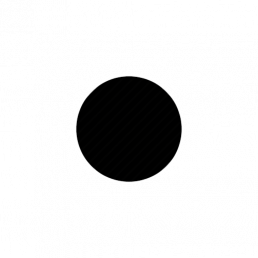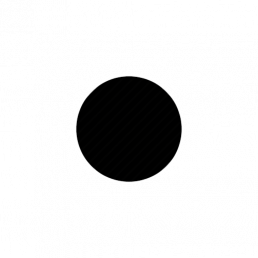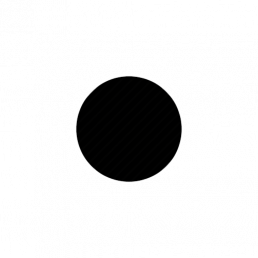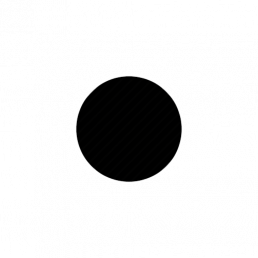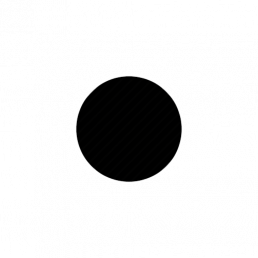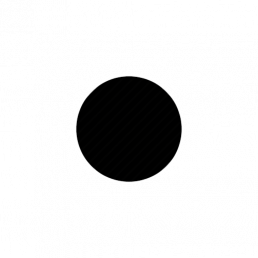 Reinventing Mobile Apps Since 2003
Our Client Simply Loves Our Work!
Sharon Boone
Director
I had a fantastic experience working with RedBlink as my mobile app development company. Their team provided me with an impeccably designed and functional app that exceeded my expectations. They displayed utmost professionalism throughout the development process, keeping me in the loop with regular updates. They also ensured that the project was completed within the stipulated deadline. I would unhesitatingly rate their services 5 out of 5 stars for their unwavering commitment and dedication to their work.
Carlos M. Chavez
Head of Operations
RedBlink delivered exceptional mobile app development services to me. They were always responsive in their communication and completed the project well before the deadline. The mobile app they created had an eye-catching design and provided a seamless user experience. I am pleased with the quality of their services and highly recommend them to anyone seeking dependable mobile app development services.
Thelma Quintanar
Co-Founder
I reached out RedBlink for mobile app development services, and it turned out to be the most prudent choice I made. The company has a team of proficient mobile app developers who are willing to surpass the expectations of their clients. They provided me with a mobile application that was seamlessly responsive and scalable. The project was delivered well before the deadline, and their post-development support was exemplary. I would highly endorse RedBlink to anyone in search of top-notch mobile app development services.
Robin Massey
Marketing Head
It has been a delightful experience collaborating with RedBlink. Their team of proficient mobile app developers exhibits a great deal of passion for their craft, which is evident in their output. They presented me with a mobile application that boasts not only an eye-catching design but also a seamless user interface. They were always prompt in responding to my inquiries and consistently kept me up-to-date with their progress. I am thoroughly contented with their services and would undoubtedly enlist their aid for any of my upcoming endeavors.
Robert Ross
CTO
I had the pleasure of working with RedBlink for my mobile app development project, and I have to say, I was thoroughly impressed with their level of service. From the very first consultation to the final delivery, they maintained a high level of professionalism and dedication. They took the time to understand my needs and provided an app that surpassed my expectations. I would wholeheartedly recommend RedBlink to anyone seeking efficient and dependable
mobile app development services
.
On-Demand Mobile Application Development Services
With thousands of mobile app development companies in California, finding the right one can be a daunting task. However, what sets us apart is our integration of the latest technologies into our mobile app development strategy. This unique approach has enabled us to create a comprehensive mobile app strategy, resulting in a seamless app development process that delivers Android or iOS apps that drive business performance in the digital era.
Our team of experts specializes in delivering high-performing and scalable mobile app development solutions to businesses and entrepreneurs. We offer a range of mobile app development services, including native Android app development, native iOS app development, progressive web apps and cross-platform app development.
At RedBlink, we have extensive hands-on experience with every stage of the mobile app development process. From ideation and wireframing to development, deployment, and maintenance, our team works closely with clients to ensure that the app is developed to their exact specifications and objectives.
Our innovative approach to mobile app development involves leveraging the latest technologies, such as Artificial Intelligence, Machine Learning, and Natural Language Processing. With these advanced techniques, our skilled team of mobile app developers delivers cutting-edge Android and iOS mobile apps that drive business growth.
We provide software application development and mobile app development services to clients in different countries and cities like Norway, Ottawa, Qatar, St. Louis, Auckland, Columbus Ohio, San Francisco, Seattle, San Diego, South Africa, Dallas, Washington, Houston, Toronto, Texas, Miami, Los Angeles, Chicago, Austin, Melbourne, New York, Florida, Malaysia, UAE, UK, NYC, Dubai and beyond.
Book an appointment to learn more about how we can help take your mobile app development project to the next level.
Our 7 Guarantees
We make hiring freelancers and full-time remote workers.

1. You Will Love Your Design
We design to please you and your clients

2. Free Education
Free consultation to understand the nature of your project.

3. Own Your Site
No strings attached

4. Same-Day Support
24-hour turnaround edits during business hours

5. No Hidden Charges
We quote flat-rate projects

6. Create Results
ASO, PPC, Content + Design = Clients

7. We Make Life Easier
One agency for Apps,  Branding and Marketing