RedBlink Organic Traffic Growth Case Study
? Hey Friend, Starting a new website from scratch?
Here in this case study, I'm going to share with you the steps my team at RedBlink took to grow the website's organic traffic & to generate leads. 
If you want to share RedBlink's Organic Traffic Growth Case Study with friends or family, you can download it here

? Challenges We Faced
Website architecture mapping 

Website redesign 

Website revamp

Driving traffic to a local pages 
Steps Taken To Improve Business Online Presence & To Get ROI
SEO Strategy We Used
Added various CTR buttons on every page & setup goals 

Made changes for better CRO

Made our service pages /  loc pages highly optimized for better conversion 

Increased the velocity of blog posts which helped in increasing organic traffic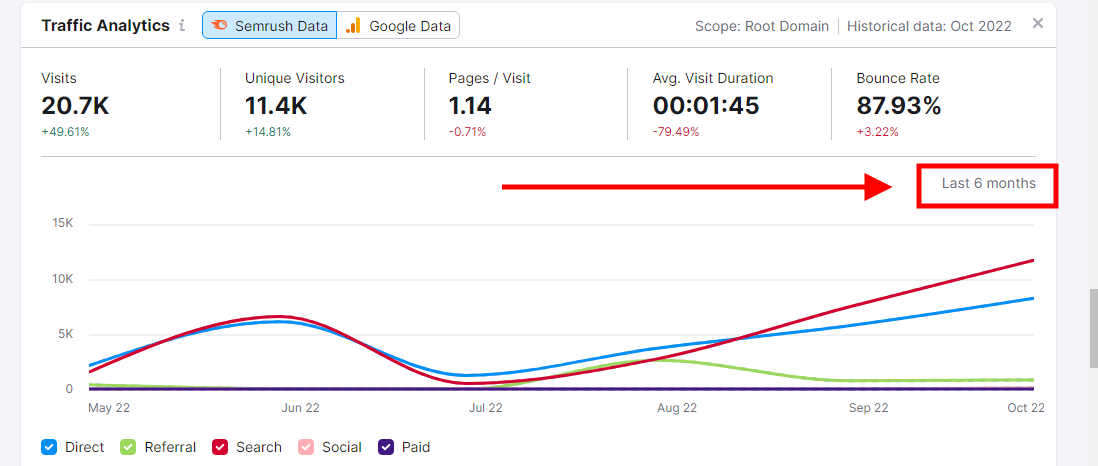 Website has a high growth in no of website visits, unique visitors, pages /  visit and so on.
These nos are evidence if you follow the same strategy & do the mapping of your website, you can earn very good results in a very short period
? Progress Snapshots As Per Semrush

Website has 30% growth in organic traffic since we started our SEO efforts 
( position tracking of last 90 days )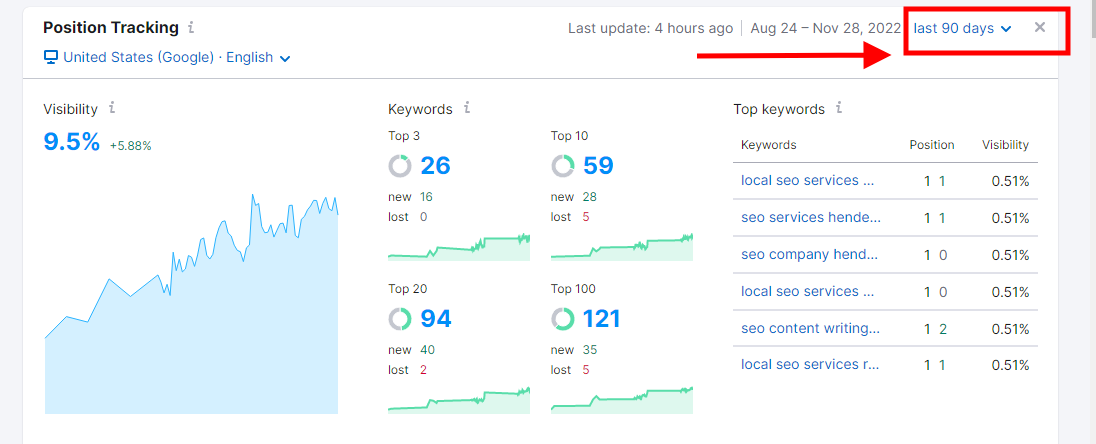 Organic Traffic Growth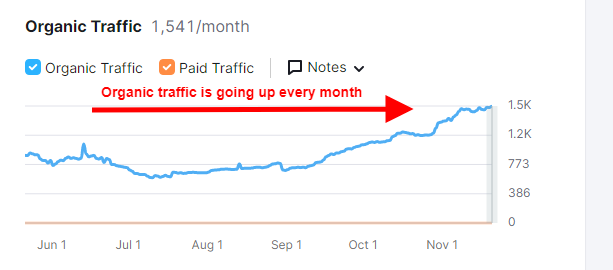 | | |
| --- | --- |
|  Organic Traffic Growth | |
|  Organic traffic (Dec 2020) |   475 |
|  Organic traffic (Nov 2022) |  1,541 |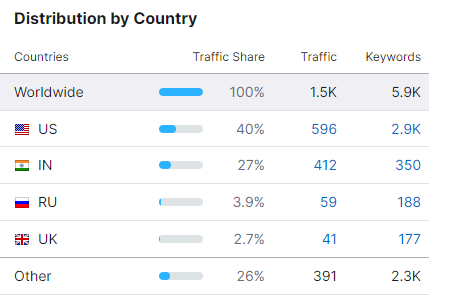 Organic Keywords Growth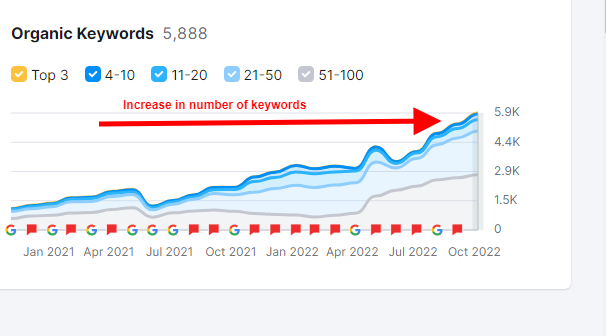 | | |
| --- | --- |
|  Organic Keywords Growth | |
|  Organic Keywords (July 2020) |  1,085 |
|  Organic Keywords ( Nov 2022 ) |  5,901 |
Organic Keywords Trend


 Keywords Trend

 

 

 

Dec 2020

Nov 2022
 Top 3
 1
 39
 4-10
 10
 162
 11-20
 36
 314
 21-50
 125
 1,069
 51-100
 177
 1,319

 Total

 349

 2,903
Top traffic generating pages / posts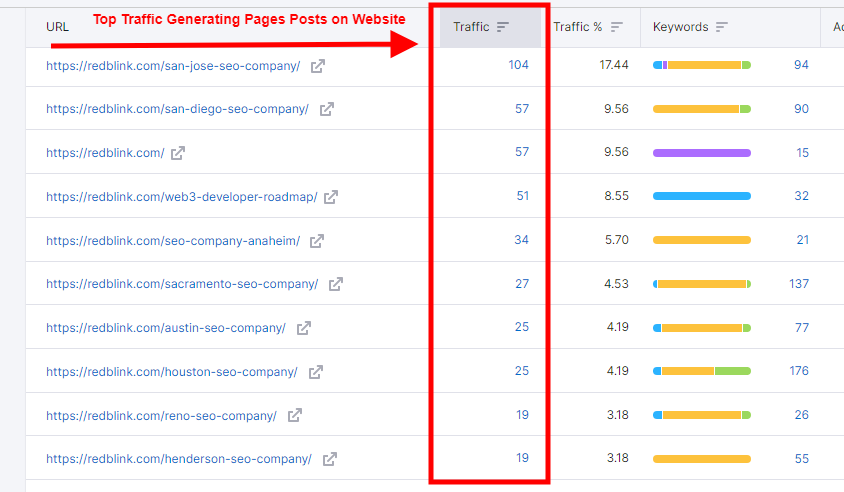 The work on acquiring backlinks was minimal and we focused highly on On Page SEO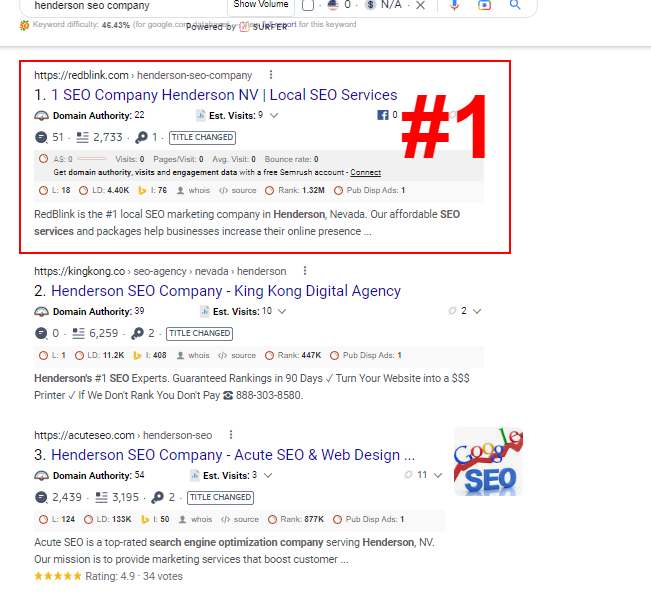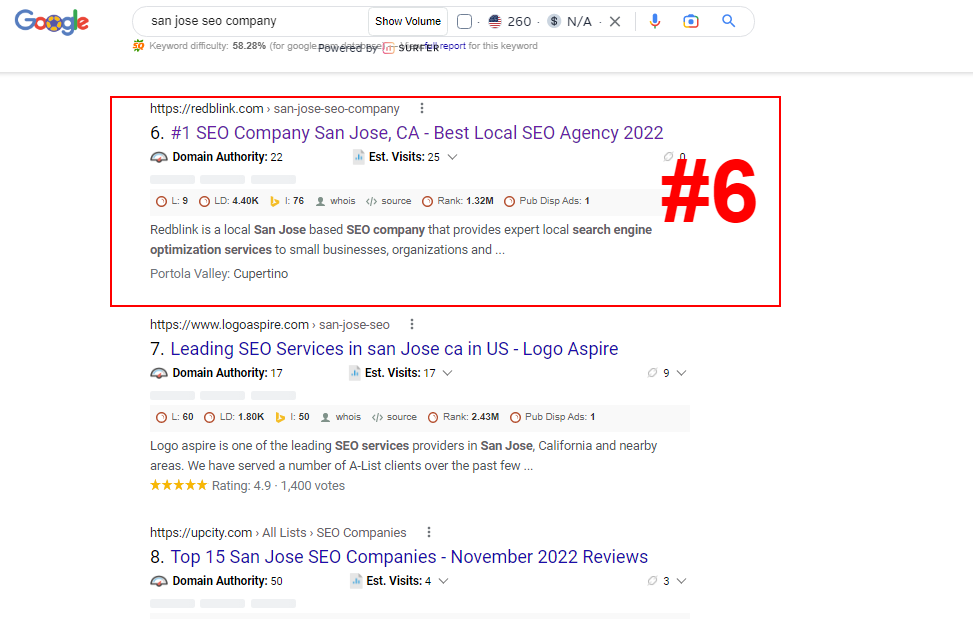 SEO case studies are a great way to learn more about search engine optimization and the specific techniques used. Search engines like Google can sometimes be seen as a black box, but with some practice, you'll begin to understand how and why they work. These case studies help us do just that.
Search Console Performance ( last 12 months )
In last 12 months website traffic boosted as no of clicks, impressions has grown rapidly 

Content strategy we implemented
without getting the content strategy right in the first place, the technical changes and outreach activities that you implement won't be half as effective.
I should also note that so far, we've focused on core services that we specialize in.
Step 1: Identify The Core Topic

Step 2: Create Supporting Articles For The Chosen Topic

Step 3: Add Contextual Links From Supplementary Articles to the Main Page
By applying a similar approach, you will be able to rank for twice as many keywords!
What We Achieved
We managed to get higher traffic from first world countries like the USA, UK & RUS
Our conversions and leads increased and we have generated more leads 
Due to the site's progress, website organic traffic increased & no of leads 
We also managed to rank in the top 3 SERPs with 51 keywords 
Other Things That are Undergoing
Next, We are working on adding industries based pages 

Working on keywords clustering to get more traffic

Working on CTR optimization and CRO
Conclusion
You might find this case study a little bit dry but I do this to take a look back at our previous work. I hope you find something worth learning from this SEO case study.   
If you like it, I would recommend you to please share it with your friends & family, so they can also benefit from this. If you have any questions regarding "how to grow your business online" or "why my website's seo is not working",  SHOOT ME AN EMAIL… I will provide you with a complete AUDIT REPORT  of your website & guide you throughout your business online journey.
Don't wait …. Scale your business success to 10X in 2023