You must have heard about the term "Search Engine Optimization (SEO)", right?
BUT, have you ever thought – what is SEO, how exactly does it work behind the scenes, and how do search engines work for it? 
Or, perhaps you're wondering how search engines (Google, Bing, etc.) decide which results to display at the top in SERPs while searching for something.
Don't get worried! We bring this post for you where you learn in detail about SEO, its process, and how search engine bots crawl the website to rank its pages. If you're experiencing any issue in indexing your pages, we'll help you with that in this blog. Together we find the answers to all your questions. Let's start then!
What is SEO?
SEO – or Search Engine Optimization is an integral part of digital marketing that focuses on improving the visibility, trustworthiness, and presence of a website on search engine result pages (SERPs). 
Using different SEO techniques, a professional digital marketer optimizes your site for both on-site and off-site optimization factors from all aspects. So, the website pages gets easily crawled, indexed, and ranked on search results appropriately.
Well, there are different types of SEO, such as "On-page SEO, Off-page SEO,  Technical SEO and Local SEO". But, a good SEO creates a custom strategy for each website that involves activities like:
Inserting relevant and related keywords with good search traffic and low competition.

Producing high-quality, meaningful content and optimizing it for search engines and users.

Including relevant links from high-authority sites.
Why is SEO Important?
Since millions of websites have taken place in SERPs, it's essential to rank your website on top. So, it becomes more visible to Internet users and has higher chances of getting clicked. 
Adopting appropriate and updated SEO efforts won't only rank the pages on SERPs but also enhance user experience. This concludes that a website user gets long-term success if they optimize it with the right approach. Here are the following benefits:
Enhance brand visibility and awareness on search results.

Improve search engine ranking if the website has relevant information.

Increase the quality of your traffic by targeting specific keywords that are relevant to your audience.
So, contact the best SEO company today and rank your website online for any related products/services that you offer!
What Is The Role of SEO For Search Engines?
For understanding in depth about SEO, you must first know about search engines, such as what they're and how they work. 
Generally, search engine is a web-based tool that helps people to find information on the World Wide Web. Some popular examples of search engines are Google, Yahoo, Bing, DuckDuckGo, Yandex etc. These search engines use different algorithms to determine the most relevant content for their searches. However, for displaying the most relevant content or websites on the first page, the search engines first crawl and index them.
Also Read: Twitter SEO: Increase Your Google Search Visibility in 2023
How Does Search Engines Work?
So, what is a search engine and how does it work? We have already explained what a search engine is. In the following section, we mentioned in detail the process of search engines.  
Basically, search engines crawl the web with the help of bots (For example, Googlebot or Bingbot) known as Web Crawlers. Web crawlers go through every single link from one page to another to find new content and add it to the search index. Then, a search engine extracts relevant results from its index and ranks them according to a set of rules.
Search engine (For example Google) algorithms like Google Hummingbird, Google RankBrain, and others automatically crawl, index, and interpret search intent to show results that align with users' query. They strive to provide users with the best possible answers to their queries by understanding their search intent and quality of web pages. This means they prioritize the best and most relevant pages.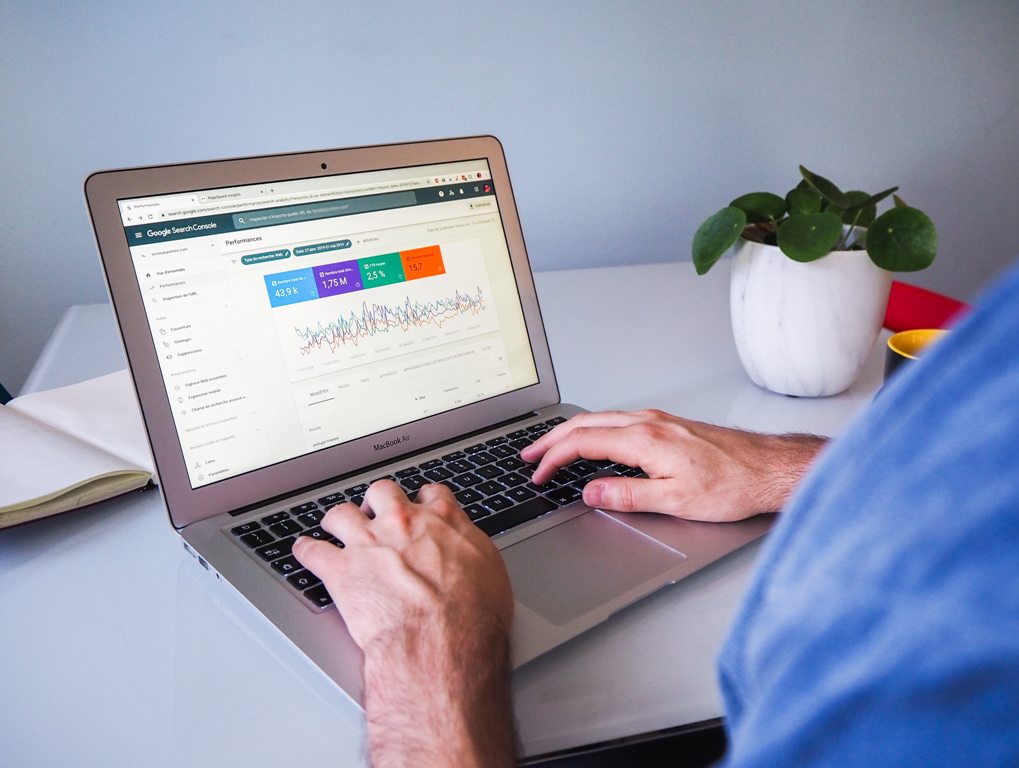 Do you want to rank higher in search engines to get more traffic, it's necessary to understand – how search engines crawl index, and rank content?
Crawling
Search engines use web crawlers to find new pages and record information about them. These web crawlers are also sometimes called spiders or Search Engine Bots. The purpose of these sites is to find out what new web pages exist and check periodically to see if contents on pages that have already been visited have changed or been updated.
Web crawlers follow links that they already found to crawl web pages. So when a search engine crawls your homepage, it'll look for another link to follow and may follow the link to your new blog post.
In other terms, a crawler compiles pages related to your keywords that can help you find the specific product/service you're looking for and adds them to the database.
Indexing
As search engines crawl content, they decide if they will add value to their users or not. If a search engine finds a crawled web page worthy, it will get added to its index. This index is used for the final ranking. The indexed content is then filed and stored in a database, where it can later be retrieved. Almost all web pages that offer unique and valuable content are included in the index. Web pages might not be indexed if:
It's not mobile-friendly

The content is duplicate

The content is low value or spammy

It isn't crawled

The page or domain lacked inbound links
Ranking
Now, the last step is ranking. Whenever a search engine finds results for a particular keyword, it sorts or ranks them in order to present the most relevant and useful results. The ranking is only possible after the crawling and indexing process has been completed. After a search engine crawls and indexes your site, your site can be ranked.
SEO is based on the three pillars of technical optimization, on-page optimization, and off-page optimization. Search engines use more than 200 ranking signals to sort and rank content. In addition to keyword presence in the title tag and loading speed of the web page, search engines also consider the reputation of the website when ranking web pages.
Keyword Presence in Title Tag:

Measures whether the keyword or a synonym was used on the page, title, meta tags, and description tags.

Loading Speed of Web Page:

How quickly the website loads and whether it is mobile-friendly.

Website Reputation:

The reputation of the web page and the website in relation to the topic being searched.
Search Engine Algorithms: How Do Search Engines Answer Users' Queries?
So now, you know – how search engines display results on the search result pages. Have you ever wondered how search engines like Google use your indexed content to provide relevant results to users when they search for information?
All search engines like Google, Bing, Yahoo, and many more are designed to answer questions. Every time when a user starts searching online, the search engine goes through billions of documents to find results that are both:
Relevant to the user's query

Popular according to the number of links, shares, and traffic that the website gets
For example, if you search for – "What is SEO", you'll only get information about SEO, explained by popular websites on the first search engine result pages.
Also Read: Top 10 AI Based SEO & Content Generator Tools List In 2023
What is The Aim of a Search Engine Algorithm?
According to the search engine algorithm, the goal is to present relevant and high-quality Google search results that respond as quickly as possible to the user's search intent. In the next step, the user selects one of the search results and this action feeds into future learnings that can affect search engine rankings at a later date.
In simple terms, search engine optimization aims to generate website traffic by SEO-defined term strategies and factors. 
Are Search Engines Looking For Specific Factors?
Whether you want to learn in detail about the search engines or only want to improve your rankings, it's essential to remember that both off-site and on-site factors matter. Google and other search engines consider such factors when they're ranking your website.
Onsite or on-page search engine optimization refers to checking the relevancy of search results according to the Website and Content Infrastructure. Here are the following things that matter in this:
Finding the ideal keywords and trying to place them naturally in the website content.

Produce content that is valuable and relevant

Having an attractive and well-performing website

Making navigation easier and improving customer experience
So, make sure your website is optimized according to these onsite factors.
In this, the search engines determine the credibility of your site with other sources. Here are the following factors matters:
Obtaining quality backlinks from high authority websites.

Developing your social media marketing presence

Listing your business in relevant directories

Making your brand a constant topic of conversation
What Factors Do Search Engines Consider to Measure Popularity and Relevance?
Relevance for a search engine involves more than simply finding a page with the appropriate words. Early on in the life of the World Wide Web, search engines only considered basic factors when deciding which websites to display in response to certain searches.
However, since the algorithm has been updated, machine learning now helps search engines in finding the exact answer to the query such as "What is SEO?"
Engineers and technology experts have evolved over time to come up with a variety of new techniques for matching search results with queries. And, nowadays there are hundreds of factors that influence things like popularity and relevance. But, it's important to note that search engines don't manually determine the popularity and relevance of every website. For this, a mathematical equation known as an algorithm is designed to sort the great content from the stuff users don't like.
All over the world, there are billions of websites. As a result, you can't be sure that people will find you on Google, Bing, or Yahoo. However, SEO can help with that by increasing the quality and quantity of the traffic. When someone searches any query on a search engine, the machine learning or algorithm determines which websites have followed the proper SEO principles. 
Well, here are the following factors that play a big role in determining popularity and relevance:
Domain Authority:

Domain authority measures the amount of trust your domain has built through age and backlinks over time. The best way to generate authority is to attract attention from already successful companies in your chosen field. Quality and relevant links are essential.

Keywords:

Do proper keyword research.

Getting ahead in the SEO world isn't only about content with the right keywords and phrases. You also need to insert the keywords that fit naturally into your content marketing strategy and your website. 

Context and Relevance:

Make sure that you create high-quality, unique, and informative content that's relevant to your industry.

Outbound and Inbound links:

The more relevant links your website points to, and the most applicable links coming back to your site from relevant websites will make your SEO score better. 

Responsive and Clean Design:

A website should be functional, clean, responsive, and ready to work with all sizes of devices. In fact, Google prefers mobile-friendly websites.

Site Speed: Google really cares about how fast your site loads. You can take advantage of caching plugins to display content efficiently and effectively, allowing you to speed things up.
URL Structure:

The more you keep the URL simpler and descriptive, the easier it will become for humans and search engines to understand your content. For example, a perfect URL link should be like this:

https://examplexyz.com/what-is-seo

.

Content-Length

Nowadays, search engines don't like 300-word blog posts anymore. The search engines have begun to reward long-form content of 1500 and 3000 words per post.
So, those who understand how search engines work and what they should do to rank higher can stay ahead in the game.
Also Read: Keyword Intent in SEO to Attract the Right Traffic [ A 2023 Guide]
What Happens When A Search is Performed?
While entering a search query into a search engine, Search engines identify all relevant pages from an index based on user queries. And then, it uses different algorithms to rank the pages based on relevance.
Each search engine uses different algorithms to determine the most relevant results. For example, a page that ranks highly on Google could not rank highly on Bing for the same search query. In addition, search engines analyze other relevant data to return results, including:
Location:

Certain search queries are location-based, such as "digital marketing company near me" or "clothing store in California".

Language Detected:

The search engine returns results in the users' language if it can determine it.

Previous Search History:

Depending on the previous search history of a user, search engines return different results for the same query.

Device:

The results of the query may be different depending on the device from which it was entered.
Why Might a Page Not be Indexed?
You might follow every single SEO principle while creating a page. However, it's still not ranking. This could be due to the reason – Your Page Not Be Indexed. Sometimes, the search engine won't index your page's URL, depending on several reasons. These may be due to:
Robots.txt File Exclusions:

 This file tells search engines what not to visit on your website.

Directives On the Webpage:

Instructing search engines to ignore the page (no index tag) or to index another page similar to it (canonical tag).

Low-Quality/Duplicate Content:

Search engine algorithms categorize the page as having low-quality content, thin content, or duplicate content.

404 Error:

A URL that returns an error message (e.g. a 404 Not Found HTTP response code).
Google Search Console is also a great option to determine where you need to improve and where you're lacking. You can always hire SEO professionals for this. Ask our Digital marketing team (Redblink). And, we can work for you according to latest SEO trends and norms to rank your website higher. 
RedBlink – Hire Our Digital Marketer!
Are you struggling with scaling your business? Talk to Us!
RedBlink is a full-service Web Development, Web Design, and Digital Marketing Company, focusing on achieving online success. Our digital marketing team reviews your website thoroughly and makes modifications as per running search engine updates or algorithms. So, your website doesn't lack behind in any perspective.
For this, all you have to do is – choose Redblink, trust our professionals, adopt our SEO services, and be ready to get high organic traffic for your website. Still, have confusion or questions? We're all ears. Just call us at +1 (510) 300-4632.