SEO for Immigration Lawyers
Are you searching for an SEO company to rank your immigration law firm website? Has your immigration law firm website been optimized for local search? Does Google find your website on the first page?
All this is possible if you partner with an SEO company that is specifically doing SEO for Immigration law firms .
Most law firms feel the need of doing SEO to get direct leads but the major concern is – How much time SEO will take to show results?
When choosing an SEO agency, you must ensure search engine optimization results must lead to higher conversion rates. Immigration attorneys have innumerable challenges as they serve their clients in a very complex practice area.
US immigration laws are primarily enforced at the federal level implementing state-wise rules. Before you hire a digital marketing company to promote your immigration law firm business, it's vital to understand search engine optimization (SEO) and how to leverage it effectively for your firm.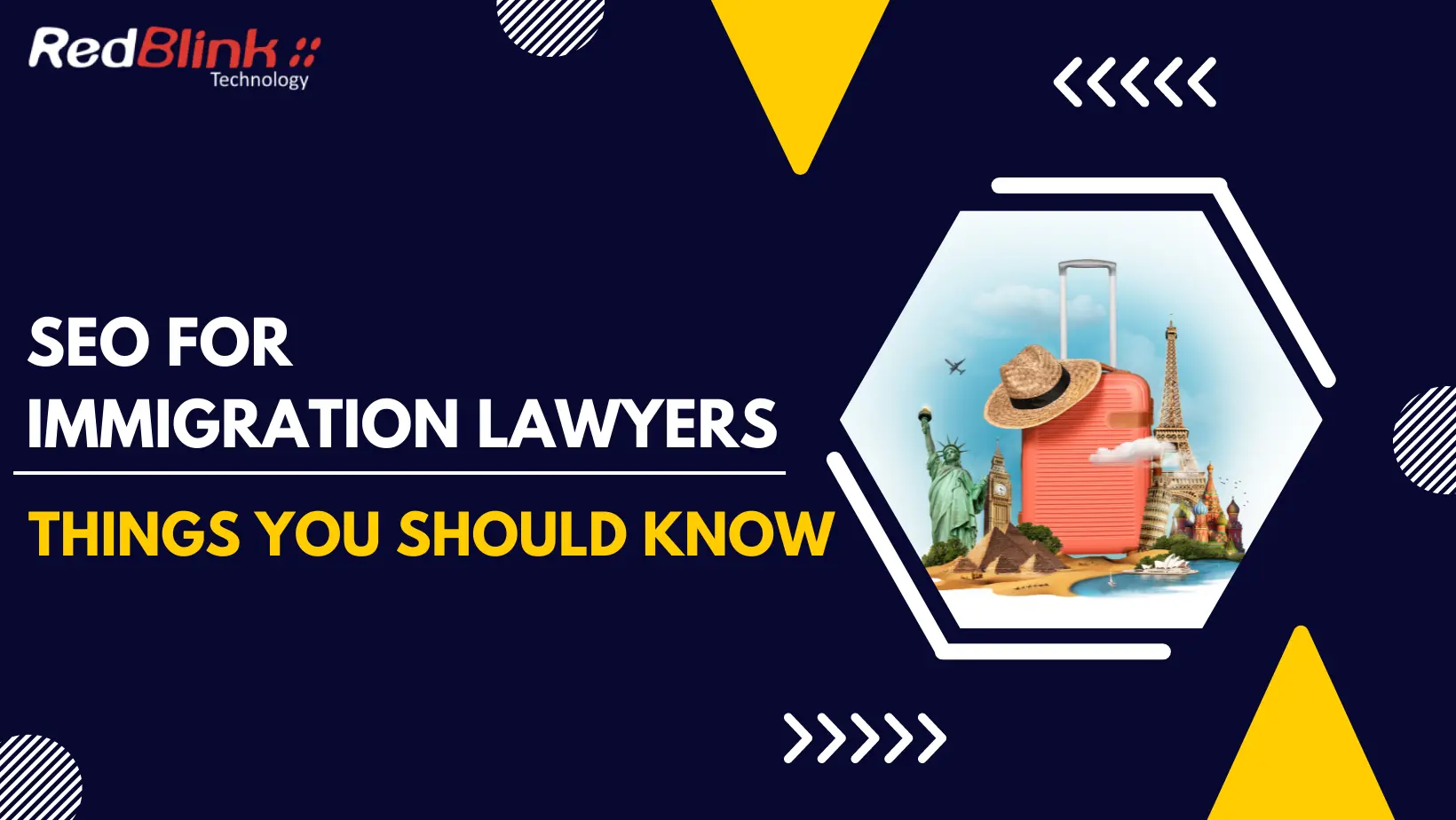 When you start your search for the best SEO company online talking about the SEO best practices, it is essential to keep your business goals and budget in your mind. It is a fact that an Attorney SEO strategy requires consistent effort and attention as SEO rules change constantly.
The thumb rule to grow your immigration law firm organically demands an aggressive SEO strategy ensuring lead generation.
Here in this post, we are discussing the strategies to rank your immigration law firm on the top ranks with improved visibility.
What Is SEO for Immigration Attorneys?
SEO projects are designed for immigration law firms to get direct clients. As it is a specific service area, getting popularity alone through SEO will not work.
The SEO strategies must opt for a concrete plan implementing these three tips:
Ultimately, the localized target keywords that are valuable for a law firm must be used when doing SEO.
Should Immigration Attorneys Outsource Their SEO?
The cost of hiring an SEO agency starts from $500 to $ 5000  which is not a big amount. Comparing the cost with the charges of consulting an immigration law firm will help you make a firm decision on going for advanced-level SEO.
From a business point of view, it will be a wise step for immigration law firms to outsource SEO projects as it will help you increase your brand awareness by improving organic traffic.
Always remember, SEO for immigration law firms looks simpler but getting benefits from SEO is altogether a tedious task. With the rapid growth of websites competing with each other, you have to outsource SEO.
How Does Immigration Law Firm SEO Work?
Immigration law firm SEO requires a multi-channel marketing strategy. SEO must have an effective impact on your business. You can't expect immediate ROI but eventually, you will start getting the business for your immigration agency.
Attorney SEO is an ideal marketing strategy for immigration law firms. The client needs individual attention and regular reporting on performance which only an SEO specialist can provide. By hiring a top-rated seo agency for law firms , you can relax and trust them for your SEO ranking and organic traffic.
Some of the SEO activities which are recommended for an immigration law firm apart from on-page and off-page  SEO are:
What type of SEO service is most suitable for an Immigration law firm?
No SEO firm can guarantee results from an SEO campaign. The results might take time to show but as a business owner, you must have trust in the company whom you are hiring for the SEO.
The SEO companies specifically have expertise in delivering out-of-the-box services to immigration law firms as they understand the need for it. A dedicated team of content writers and SEO specialists, social media experts, and digital marketing managers work on a project to cover all the requirements of an immigration law agency.
 SEO for Immigration Lawyers includes
How to choose the best SEO company for an immigration law firm?
Getting stuck choosing an SEO company to rank your immigration law firm website. Below are the tips to keep in mind for choosing the best SEO company having prior experience  to work for immigration law websites.
SEO for Immigration Lawyers FAQs
1. What kind of content should immigration attorneys create?
Immigration-related content needs specifications explaining the laws and the latest rules which can help the clients gain information. The SEO company and the immigration attorneys must work together to deliver quality content. It will help in ranking and answering users' queries.
At RedBlink, we maintain regular meeting sessions with the attorneys and first-hand information from experienced immigration lawyers is published. You can rely on the content
2. Why is DIY SEO not possible for immigration law firms?
Most immigration lawyers initially think they can get a website developed and can do SEO by themselves. After all, it is all about posting content, handling social media, and building links.
But SEO services have grown over some time and DIY SEO can easily easily harm the online reputation of your law firm. Customized SEO plan will be created for your immigration law firm considering your target audience. It includes so many activities that are not possible to do alone.  
RedBlink's digital marketing experts recommend you choose an SEO agency to get better results. It is a tried and tested method. Remember, bad SEO might spoil your online reputation especially when you are working in a subdomain like "immigration law agency service". To get more clarity on this point, feel free to schedule a call with RedBlink's digital marketing team.

3. What can digital marketing campaigns do to help immigration attorneys rank quickly?
SEO and PPC are two major activities that can help immigration attorneys get faster results. Considering the long-term strategy, both types of campaigns can help But If the website and content are not optimized, there is no point in running PPC (paid Ads). Therefore, digital marketing experts recommend starting marketing with SEO that too with a basic plan and side by side optimizing a website by creating a website as per Google guidelines.