The main difference between the SEO and PPC is that SEO involves optimizing your website to rank well in organic (non-paid) search results, while PPC involves paying for ads that appear in search results.
SEO and PPC, whatever the case may be, are strategies two of the most popular ways to get traffic for your website. 
Which one you will employ will most likely depend on your budget and what goals you're trying to accomplish with your online presence. 
You might also find it helpful to view SEO and PPC as complementary tools rather than competitors, as SEO efforts can boost the effectiveness of your paid campaigns, and vice-versa.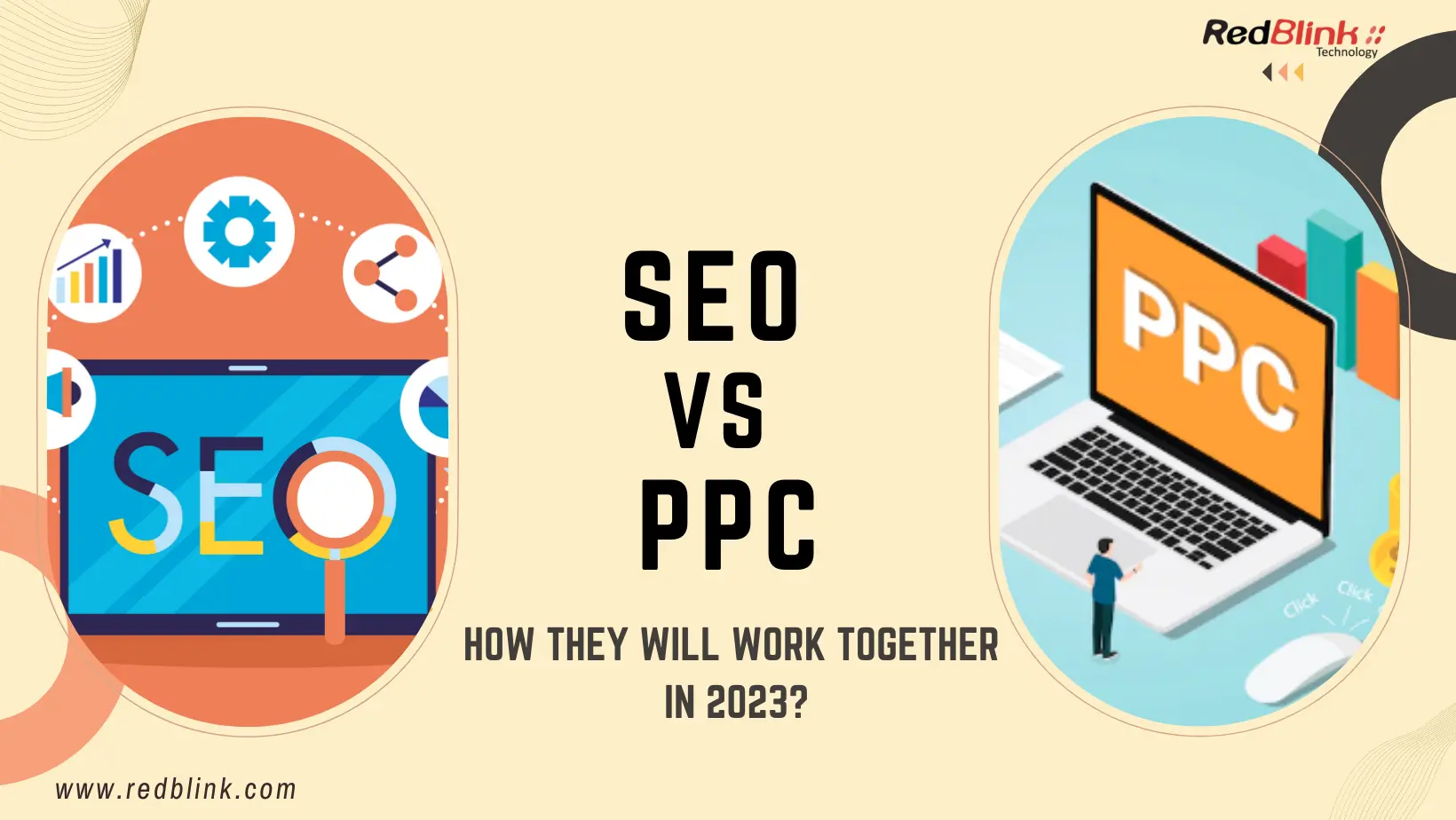 In digital marketing, there are many strategies that help us to have better results for our brand. However, there are some techniques that achieve optimal results in less time. 
For example, SEO vs PPC are two ways that allow us to improve our campaigns, but it is important to know each of them to know how they work. 
First, how do we differentiate SEO vs PPC?
At this point, it is important that you know how each strategy works that help position a company's campaigns within the first results of Google. 
How does SEO work?
Search Engine Optimization or SEO is one of the ways we can get web traffic without spending money or having a budget. For this, it is important to be informed of Google's algorithms, so that our brand can have the best positions in its search engines.
How many types of SEO are there?
In addition, it is an organic technique to improve your web positioning, your blog and your content. You must be patient because the results will be given little by little. Also, take into account the most common SEO mistakes to avoid them.
How does PPC work?
If you want to have faster results, you can use the PPC (Pay Per Click) that allows you to reach the top positions on search engine result pages and displayed ahead of organic results . Unlike SEO, this technique requires a budget, because when people click on your ad, a fee will be charged. That's the price to get out first. 
What kind of PPC campaigns are available?
Ads on the Search Network.

Ads on the Display Network.

Shopping ads.

Video Ads.

PPC ads in the RSS.
In addition, they are classified according to keywords, to improve the quality of searches. Also, it is recommended that you perform an analysis of your PPC campaigns to see if everything is working well. 
Advantages of SEO vs. PPC
When we want to know the digital marketing strategies that our company needs, it is important to know the advantages of SEO vs PPC. 
To do this, we will detail what are the main benefits of these techniques that can increase your marketing objectives. 
Professional advantages of SEO
An optimized website is essential for any company that wishes to gain greater visibility on the internet.
However, many companies, particularly Startups and SMEs, also invest in a natural referencing strategy. Well, the benefits of SEO for a business are numerous.
SEO allows you to increase organic traffic and thus position yourself within the first places in the main search engines such as Google. But, remember that you must search and find the right keywords so that the searches are precise and more specific, and thus meet your objectives. You should also make optimum use of long tail keywords and zero volume keywords. 
You have results for longer
How long SEO will take to get results that will last longer? It means that SEO is a strategy that allows you to have long-term benefits, that is, for months or years. Compared to PPC, which is only effective when there is a budget.
Remember that to access this advantage, you must position your keywords, have good quality of your content, and ensure that everything goes well. 
It is a more reliable and comprehensive technique
Almost the majority of users of search engines like Google or Bing prefer and trust organic results more than paid results. 
Also, when they come across too many small ads, they are often annoying and visitors quickly leave the website. 
You gain more users organically
One of the best advantages of SEO is that you do not have to pay to gain more users. On the contrary, you gain more users organically if you have good techniques to position your website. In addition, you must improve all your tactics to improve the user experience and work in the long term. 
Advantages of PPC (Pay Per Click)
PPC offers a wide range of benefits for your business that you should consider when looking for the right marketing activities for your business.
You get immediate results
PPC is a very good strategy for companies that are launching their new website or want to start their e-commerce strategy as soon as possible. For this reason, the PPC strategy is a way to position your website and obtain immediate results.
You are in control using the PPC strategy
With PPC ads, you can have control over the most relevant information that you will show to your customers and users. In addition, you can control the landing page and the ads, and you can even test which types of ads work best on your web page. 
You have more flexibility
One of the advantages of PPC is the choice of keywords that you most want to position. In addition, you have the flexibility to set a budget for your campaign, place your ads, and where you want them to appear.
SEO vs PPC – When to use what
As it is clear that both options have notable advantages and disadvantages, let's go back to what we sought to establish from the beginning of the post: it is the best option for your business.
To summarize the above points, you may want to consider SEO over PPC if:
You want to establish and build a brand.

There are financial restrictions on your marketing activities.

You can allocate resources to long-term measures like blogging and content marketing.
On the other hand, you may want to choose PPC over SEO if:
You have a healthy budget and want to drive online traffic to your site right away.

Your goal is to test your business idea before making long-term investments.

Your target market is very clearly defined.
What about a combined approach?
However, what if SEO vs PPC didn't have to be one or one question? What if you could have the best of both worlds? Combining the two can have many advantages:
Instant traffic to give you feedback on your overall marketing direction as well as your immediate income.

The ability of your PPC results to inform your long-term SEO efforts

Quick brand awareness that can translate into long-term customer engagement

Save money by targeting expensive keywords through SEO and less competitive ones through PPC campaigns

Being able to remove your ads when money is tight and relying on organic results to maintain site traffic
As you can see, the two approaches to generating traffic are not exclusive to each other. In fact, if done right, one can support the other.
So which one will work best for your business?
As discussed, SEO and PPC can give you a great ROI. Is the basic decision you have to make what you are going to spend, money or time? Each way of generating traffic can have favorable results but requires a different type of investment up front. Which one is right for you depends on your situation.
By now you should be much clearer about what you can get from each option. Of course, in an ideal world, you would have both the time and the budget to use both options in combination.
However, even if you don't live in an ideal world, you now have all the information you need to decide your next steps.
Knowing how SEO vs PPC works and what are the advantages of each one, there is still a question, what is the strategy that works best for your brand? The best thing is to combine them, that is, both SEO and PPC can work together to improve your position in the top positions of search engines and thus achieve your SEO goals. 
Do you want to position your brand in the first positions of the main search engines? RedBlink, one of the best digital marketing agencies in California, helps you position your website thanks to the good work of SEO, and improve your SEM campaigns. Contact us to start your new digital project.