It's exciting to see how SEO, NLP, and AI will evolve together in 2023. Modern websites are ranked by search engines based on the quality and uniqueness of the content. The content recognition of websites depends on the AI-based algorithms.
If you aim to have a top-ranking site, you need to catch the working of these algorithms and the frequent changes happening in the search engine working.
 To dominate the ranking, you need to implement automated SEO tools so that you can make rapid changes in content and re-work SEO. Also, Do You Know How to use Twitter to Rank High In Google?
Natural language processing (NLP)  and other AI tools can optimize website content. With this, you can expect top search rankings and stay there for a long time.
This post aims to give you an overview of the AI-based content and SEO tools that are likely to be popular in 2022 and will likely continue to be useful in 2023.
In this article, we will talk about how AI SEO tools are really helpful for Automation & Speedy Content Creation. AI SEO may be changing the way marketers help their websites rank higher on search engine results pages (SERPs). From Understanding the nature of Keywords to keywords relation with SERP, we have covering it all.
If you're interested in using an AI tool, there's probably a lot more information out there than you want. This guide is designed to give you a quick and easy way to pick out the most powerful tools available, so that you know exactly what factors should be considered when deciding which tool is right for your site.
Best AI SEO & Content Tools 2023
 The purpose of content creation is not only branding but educating the readers about the new innovations. Now generating content that is SEO and user friendly. Now, the question arises, how to generate optimized content?
 The AI-based content tools are the answer for it. These tools define entities, correct grammar mistakes, do keyword optimization, help create plagiarism and error-free content.
With the aim to help the writers, here are the list of top 10 AI based content and SEO tools are discussed:
---
Recommended Tool – (Tried And Tested)

Most SEO tools are focused on organizing you before and while you write content:
Keyword research
Content planning
Keyword density optimization
There is not a really good tool for optimizing existing content:
Title and meta suggestions
New content ideas
The right FAQ questions to add
Topical authority articles to write
But Content Polish Does That, it helps you drive you more search traffic by giving you exact suggestions to implement on your blog post.
---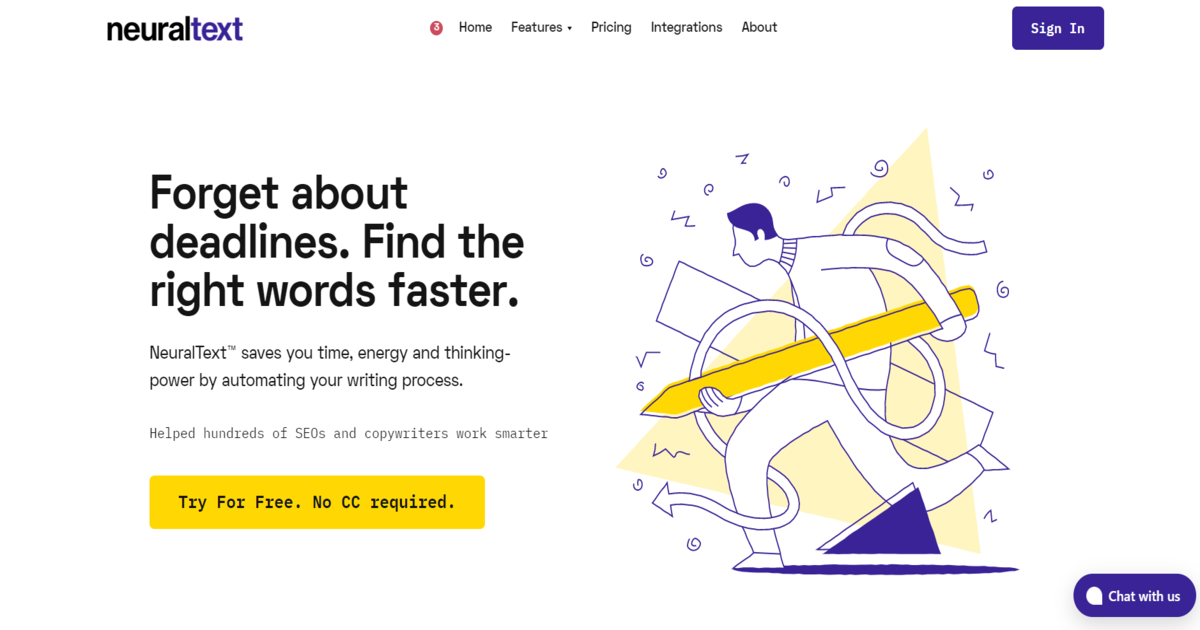 Neural Text is a helpful tool to provide the entities and keyword research on a specific topic. The web references with the specification of H1, H2 tags help you quickly generate SEO-friendly content.
The created copy of the content is unique and understandable by a common user. Professional content writers use this tool to find out new innovations in creating blogs and articles. The web search is based on the organic search 
Udemy
Advanced AI: Deep Reinforcement Learning in Python
This is a Complete Guide to Mastering Artificial Intelligence using Deep Learning and Neural Networks
Pros
Powered by GPT-3 from OpenAI
 Helps write useful and informative content in a user-friendly manner
Powered by GPT-3 from OpenAI
Available in 25 languages
Cons
The free version is available for a small-time
Sometimes the search shows irrelevant results.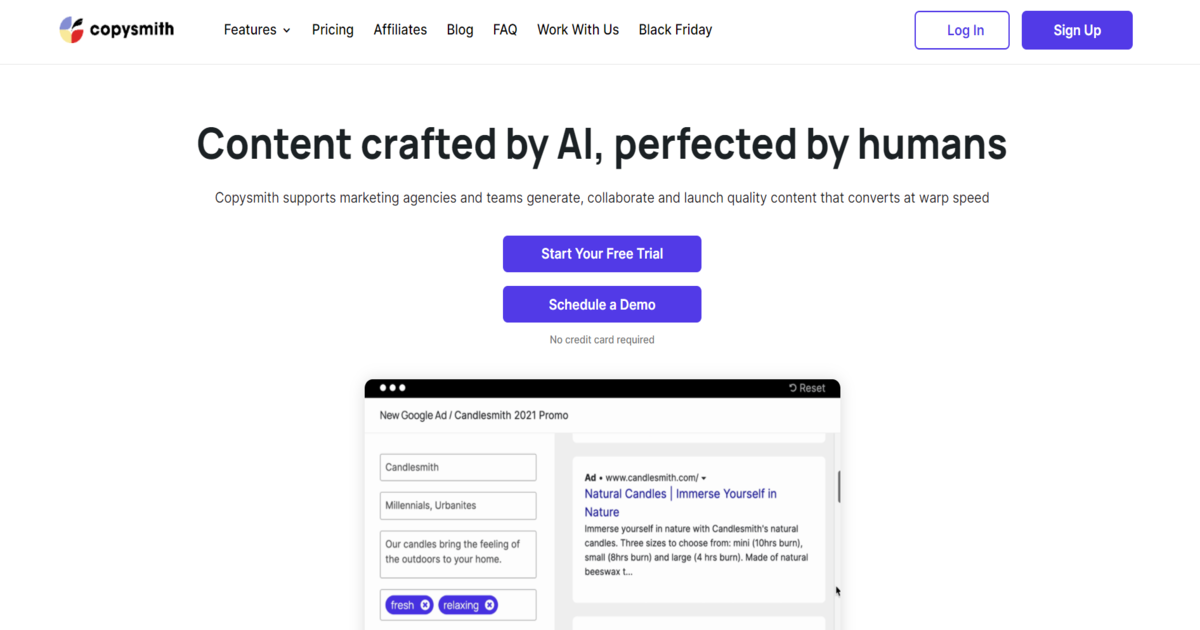 Copysmith is an AI-based content tool developed using GPT-3 to write product descriptions. The tool is developed by a team of copywriters, marketing experts, and AI researchers from the world's top IT organizations.
Copysmith supports writers to write quality content in a speedy manner. To check the working of the tool in detail, you can download the free trial. However, you can get 35% off on starting with a Pro version on black Friday.
Pros
Easy to use
Speedy optimized content generation
Cons
Most of the feature is available in the Pro version
Require exact keyword research otherwise, the results are not displayed.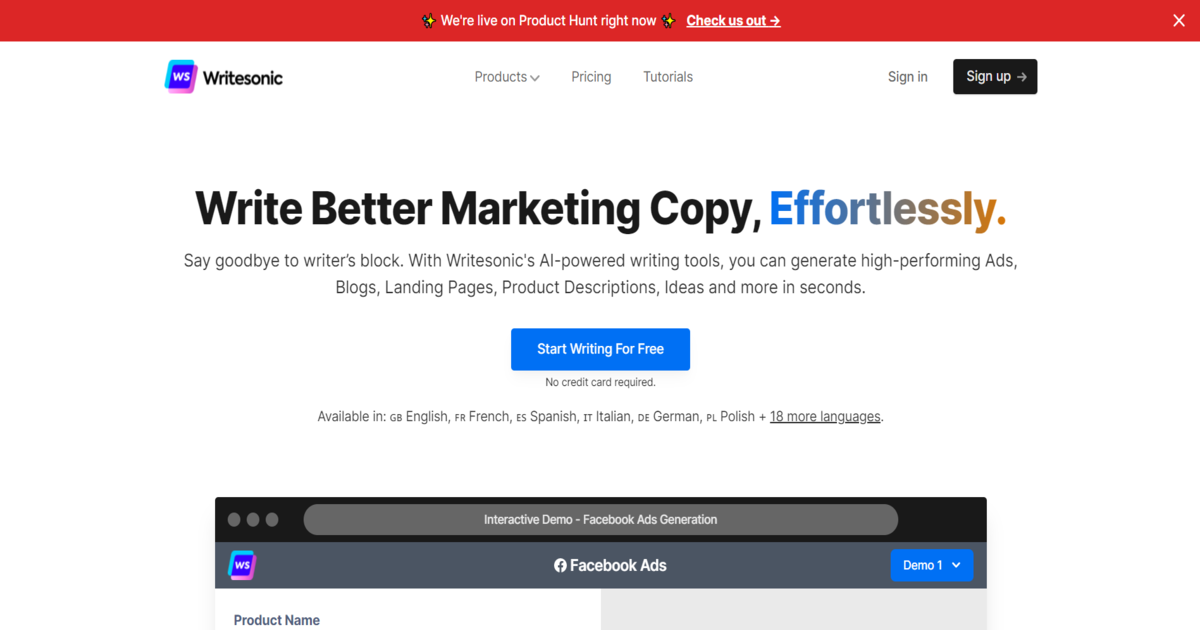 The tools help to create simple yet effective SEO-optimized content. The content generated using the tool is updated with the keywords research. The tool helps you write content for websites, landing page optimization, blogs, and articles.
Pros
Help you write meta descriptions, social media ads, and headers
You can edit, copy, share and launch your generated copy of the content.
Cons
You need to learn to use the tool to create effective content
The free version is only for a limited time.

If you want to automate the process of content writing and make it SEO-friendly, Jarvis is one of the best tools.
The tool works not just for articles but also for social media posts, marketing copy, and more. In addition, Jarvis supports more than 25 international languages.
Pros:
Fast and automated content generation
Affordable AI-based content generation tool
Cons:
 No long-form content with the starter plan
Requires you to pay extra for each additional user
No free tier or trial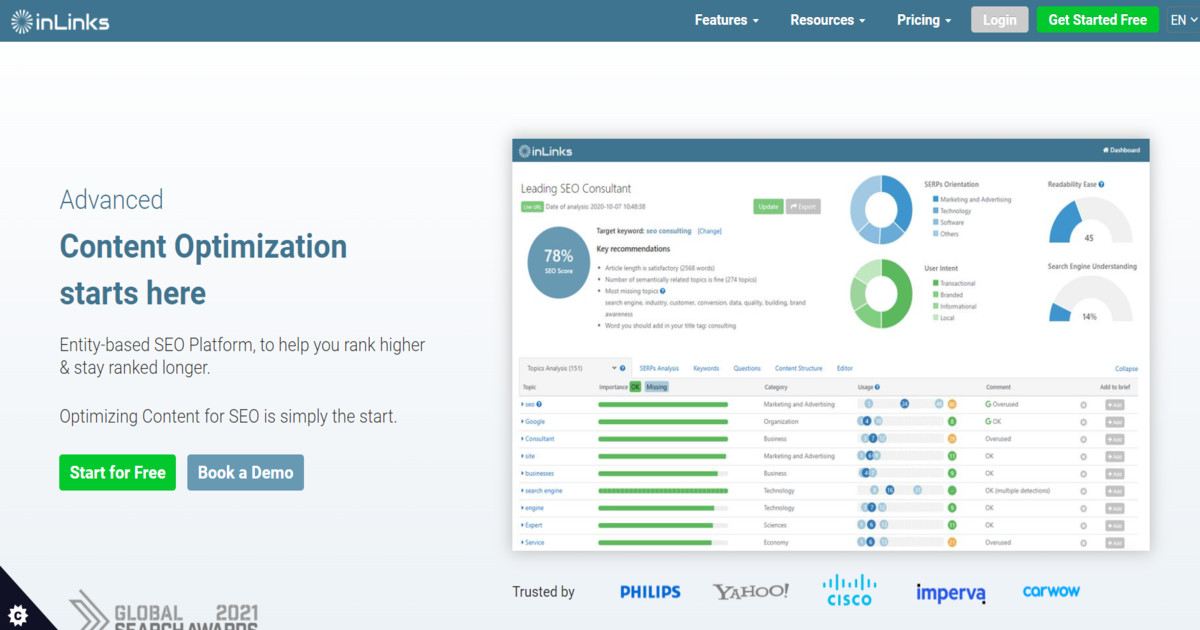 Inlinks helps you generate entity-based content that is fully optimized as per the SEO requirements. It helps to top-rank your content in search engines.
The semantically related ideas from the Google knowledge graph help you analyze content on various parameters.
By scouring any common words and phrases, Inlinks automatically identifies entities for entity SEO. 
Pros:
Easy to use content tool
Optimized results and helps in creating a high-quality content
Cons
The free version is only for a short period. 
Paid plans are costly
One needs to learn using the tool otherwise the results will be off-topic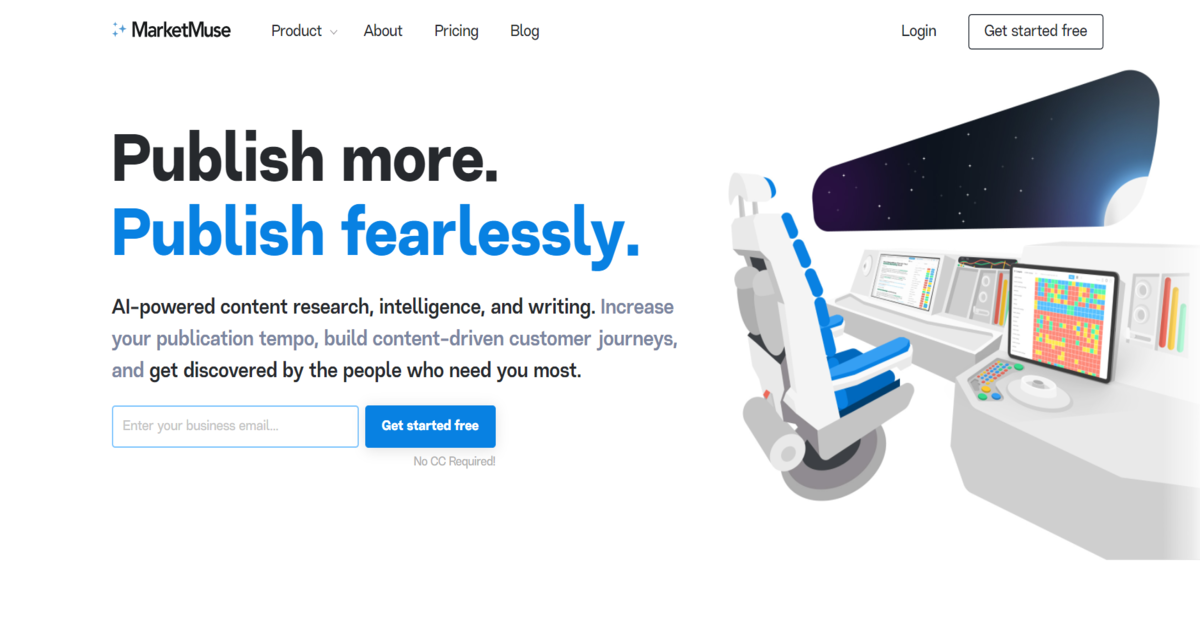 MarketMuse is one of the best SEO automation tools but one of the most expansive tools.  out there, however, it's also one of the most expensive ones. However, MarketMuse offers a free tier that you can use for as long as you want without taking a paid plan.
 Keyword generation and search optimization help you generate top-quality content. The content editor tool helps to do the right keyword insertion so that the content can have high SERP.
Pros:
Good keyword suggestions
Lots of useful features
Generous free tier
Cons:
Mostly aimed at enterprises and marketers
Paid plans are very expensive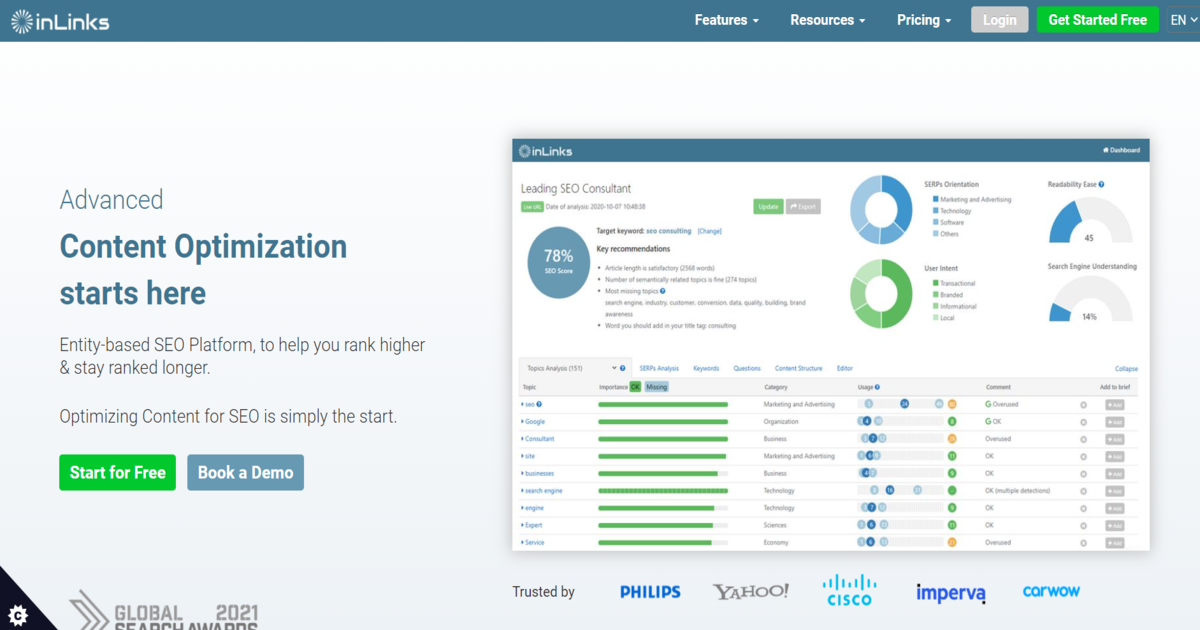 Postpace automates keyword research and optimization processes. The results obtained from the search engines providing information on the high-ranked websites are useful. Postpace works by generating a report on the keyword.
It creates a content brief defining the entities. The whole content generation process improves the quality of the content. Thus we can say, Postpace is a good AI hand for bloggers, writers, and SEO executives.
Pros
Result Driven SEO and content generation tool
User-friendly, high-quality tool
Free version available 
Cons
A paid subscription is costly
Elaborated results-driven tool which is not required always
Complex for beginners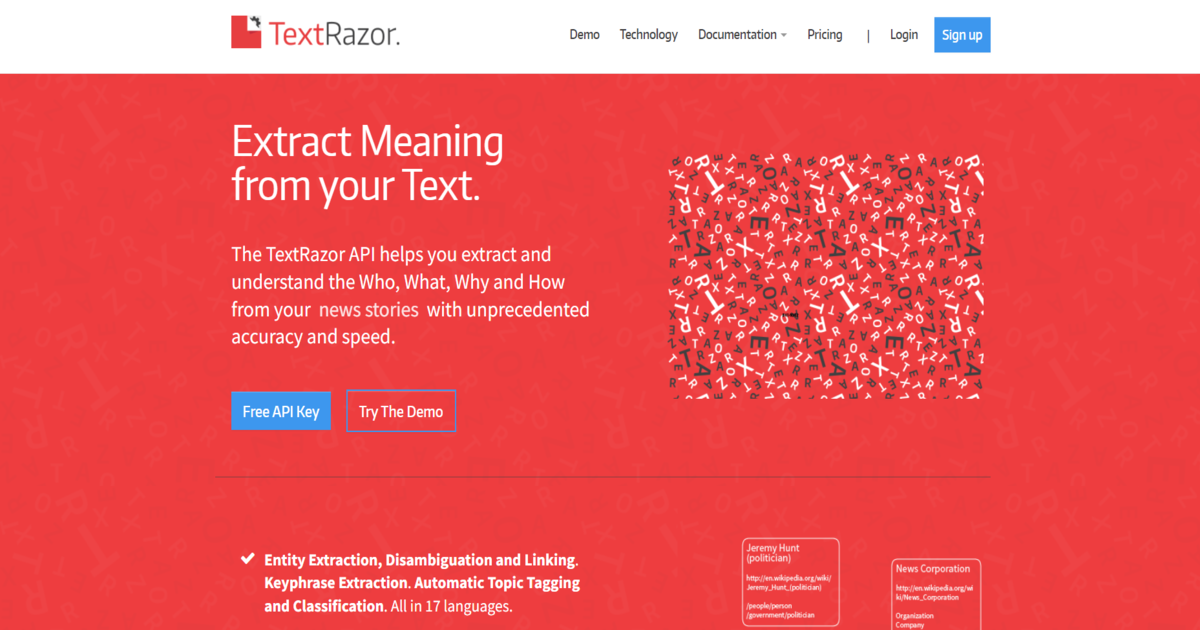 The tool helps to extract the entities and keywords for a specific topicTextRazor offers a complete cloud or self-hosted text analysis. Natural language processing techniques are used. This helps in creating unique and SEO content that can rank on the search engines.
 Pros
Advanced content generation tool with API
Free version available for a short time
Cons
Knowledge of content optimization is required to use the tool
Advanced features is not available for the free version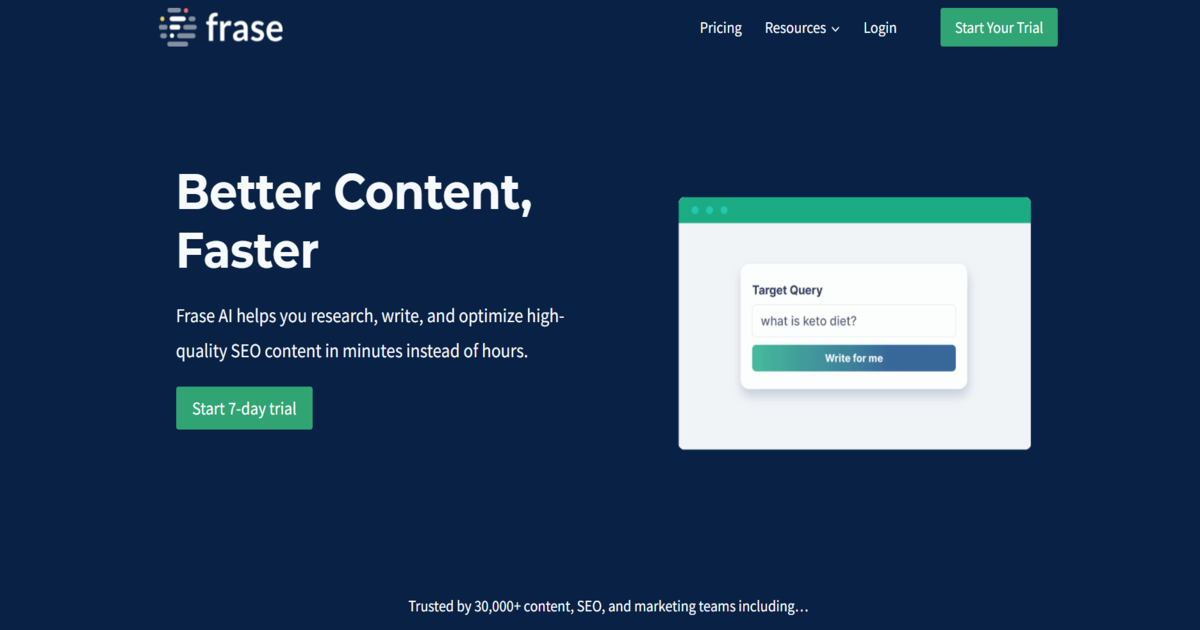 Frase is described as an AI-powered SEO content creation tool. The peculiarity of Frase is that it uses its own AI called Frase NLG (Natural Language Generation), not GPT-3. The tool is designed to create top-ranked content.
Frase allows the writers to create their workspace. You can choose the length, keywords insertion, and other creativity parameters. It will quickly help you generate the content. 
Pros
Optimized tool for blog writing
The tool allows doing SEO analytics
Cons
Most of the features work on the paid subscription
 Still under development stage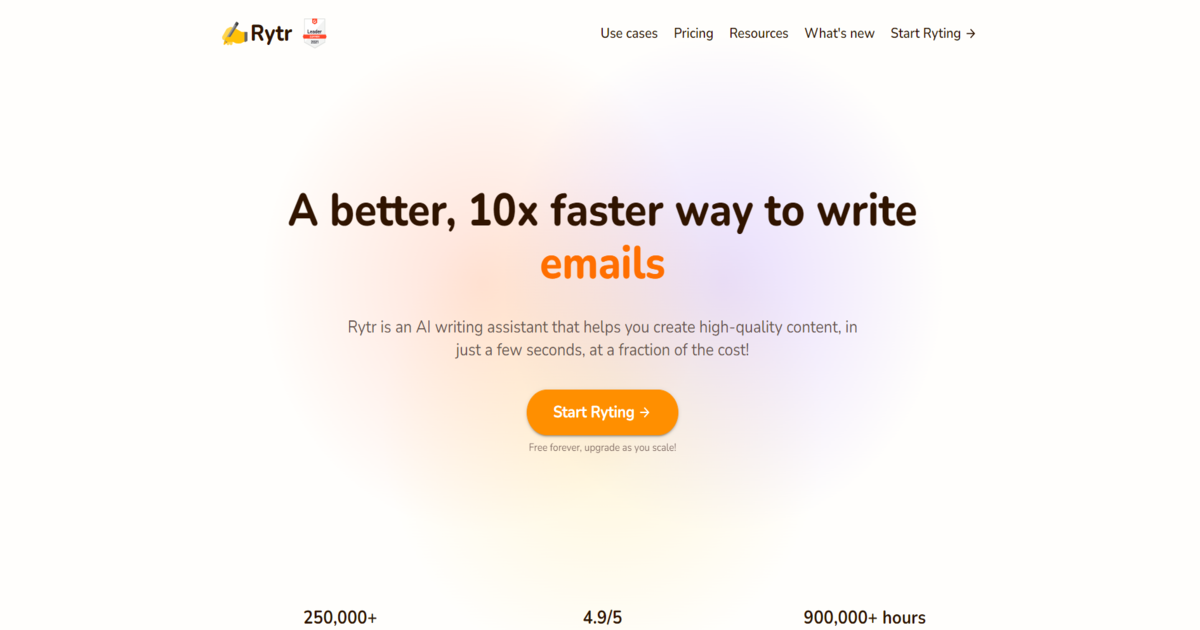 Rytr is another popular AI writing tool to help us create anything from YouTube video descriptions to social media bios. The tool offers easy and simple ways to write blogs as per the SEO requirement.
The tool is specially designed to create technical content. However, it is used more for creating landing pages with keyword optimization. The tool helps you create high-quality content. The content scores on parameters of readability and search optimization are high.
Pros
Allows you to write lengthy website or landing pages or white papers content
Helps writers to create top quality SEO optimized content
Cons
Designed to create long content 
 The free trial is for a short time.
AI for SEO Content Creation And Optimization
Content creation and SEO practices revolve around NLP (Natural Language Processing) techniques. NLP works in three stages: recognizing text, understanding text, and generating text.
Recognition – The process starts by knowing the length of the text. An NLP converts text into a number so that computers can understand them.
Understanding – Converted text in numbers undergoes statistical analysis to discover the most frequently used words in the concerned context.
Generation: The NLP tools try to understand the Keywords, questions, text, and other content related to a specific topic. 
Now a writer's job is to wrap the text around the results produced by the Google NLP tool. The automated AI tools help to create appropriate content. 
The accuracy level and keyword matching selection of phrases will directly affect the SEO ranking.
Now the content matching with NLP search results will not only save time but also help you create better content specific to the topic.  The writer must understand the working of search engines in terms of content generation.
How AI SEO Can Supercharge Your SEO Strategy?
AI-Based SEO Optimization helps you rank high leaving the guesswork behind! 
As AI and NLP are rapidly updating their methods, other SEO-related work is also important. Some of the SEO tasks such as inserting H1 and image alt tags into HTML code, building backlinks via guest posts, and doing email outreach to other AI-powered content editors do require attention. 
Here is how AI SEO Can Supercharge Your SEO Strategy – 
👉 Dissect Competitor SEO Strategy
👉 Find High-Converting Keywords for Content & Content Marketing
👉 Track SEO Progress & KPIs
👉 Visualize & Conceptualize Data
👉 Save Time and Money on Manual SEO Audits
Several AI-based SEO tools like SEOSurfer, Google Analytics, SEMrush, and other help you choose the best content optimization strategies. However, as it is said, Content is King", here, we are focussing on generating high-quality content. A writer must always remember, "Google supports only that content that contains a value and is unique."
What Are The Features Of An Ideal Copywriting Software?
An ideal AI tool would track progress made in a user's writing and provide helpful tips and tricks to improve the content. Further, the automated tool offers a variety of ways to improve the quality of content.
The following is a list of some essential characteristics your choice of AI-based content writing tool should have.
A content generation tool must be able to create excellent quality content and be easily controlled. The GPT-3 writing model is currently the best technology on the market for copywriting tools powered by artificial intelligence.

It must also be able to create multiple copies of a single piece of content and avoid grammar errors. It should match or supersede the quality of content written by a human. Not to forget, the content should be perfectly readable.

It should be able to create multiple copies of a single piece of content so that you don't face any duplicate issues.

It should also avoid grammar errors in the generated content. There is no need to spend time checking the grammatical accuracy and proofreading the content. The software must have the ability to do it automatically.

A well-designed application must also be able to create content faster. Additionally, content should be generated by the software with a minimum amount of manual effort.

The software and content should be operated with complete control by you. It should also be easy for you to use without requiring any technical knowledge.

Pricing plans must be flexible and affordable for the tool not to burden your budget.

A good customer rating and review are a must for the software.
These points will really help you analyze various available tools and help to choose the best content writing cost-effective tool.
Final Thoughts
The content generation trends and the way search engines crawl the text are rapidly changing. 
You need to use all the tricks while writing the content that can rank high. New and advanced SEO techniques will help in improving and outranking your competitors.
During this process, AI-based content and SEO software is your best friend if you want to take things to the next level.
We would suggest trying the above-discussed tools to improve the quality of your content. 
 But keep in mind that if you're truly serious about SEO you will need to stick to these AI-based techniques and use multiple tools to get a copy of fully optimized content.
 Most AI tools work on the inputs you provide as a writer or SEO executive. So, one has to acquire detailed and updated knowledge to work in this field.
In addition to the AI writing tools mentioned above, there are many other AI writing tools available. These tools help you create compelling and optimized content.
Also Read –